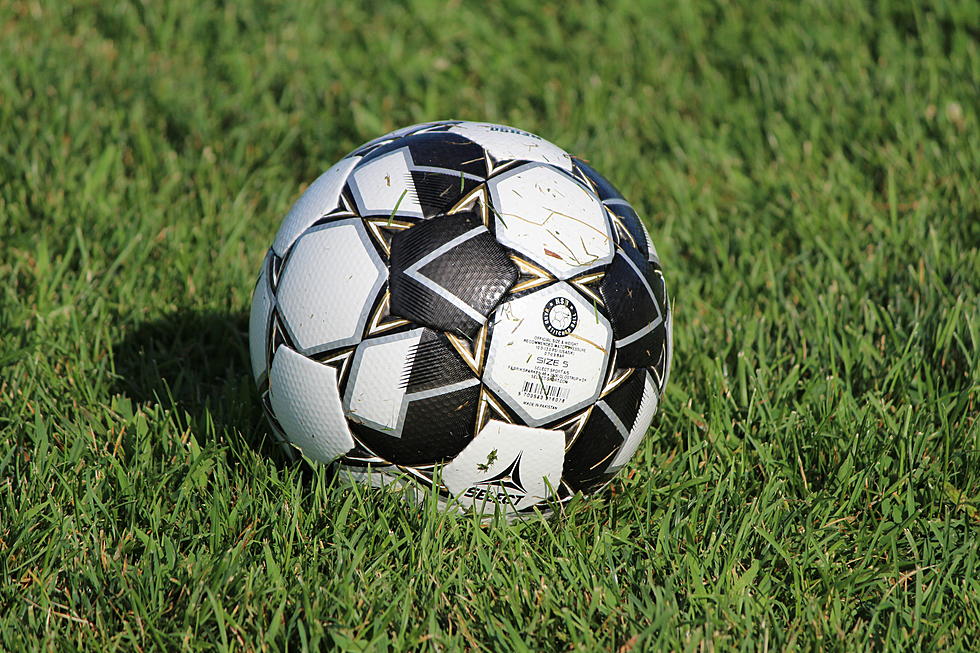 Houlton Girls Double-up Foxcroft Academy Ponies 2-1
Soccer Ball Photo Chris Popper
The Houlton Girls' Soccer Team doubled-up the Foxcroft Academy Ponies on Monday, September 11th, winning 2-1, in Houlton.
Houlton's goals were scored by Gabby Gentle and Amelia Flewelling.
The Ponies' goal was scored by Halle Page.
Houlton is now 2-0 on the season. They play at Blue Hill against GSA on Saturday, September 16th at 12 Noon.
Foxcroft Academy is now 2-2. They play at East Corinth against the Central Red Devils on Wednesday, September 13th at 4 p.m.
Thanks to Marina Cameron the Houlton Soccer Coach for the stats.
You can vote for the Week 2 High School Athlete of the Week HERE once per day, per device thru Thursday, September 14th at 11:59 p.m.
 You can nominate a Maine High School Athlete for their accomplishments during the week September 11 - 16 
HERE
 by Sunday, September 17th. We will then put together the list, on Monday, and then you'll then be able to vote on the nominees September 18 - 21 (11:59 p.m.) with the Fall  Week 2 Winner being announced on Friday, September 22nd.
You can vote ONCE per day, per device
Please let us know in the email why you are nominating someone. Try to be specific with goals, yardage, times etc..
More From 92.9 The Ticket