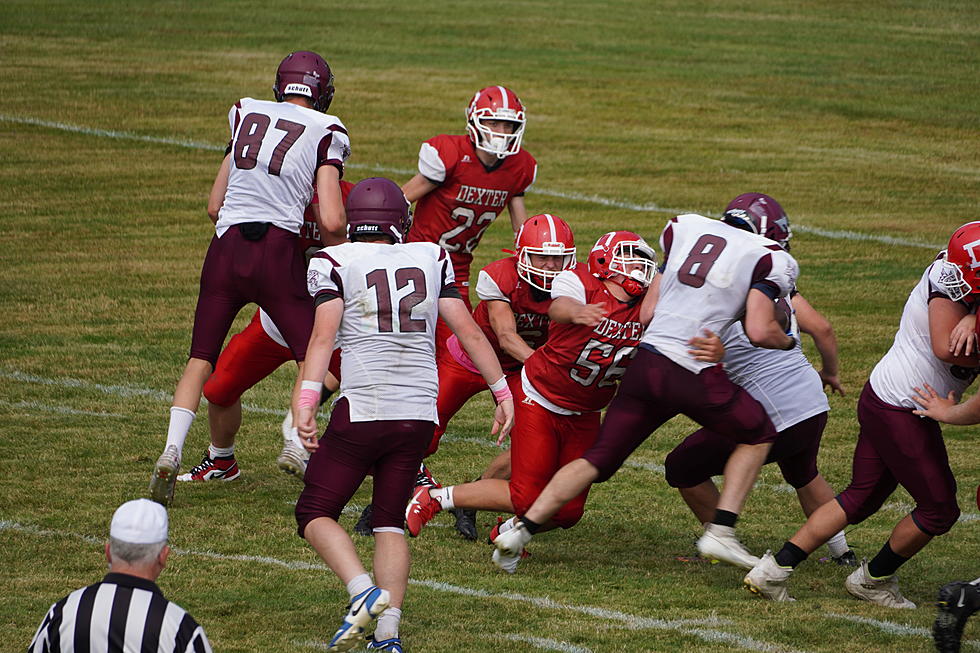 Maine High School Football Results – Saturday September 2nd
Ellsworth-Dexter Football September 2, 2023 Photo Chris Popper
The 1st week of High School Football in the State of Maine is complete with the games played on Saturday, September 2nd. Here are the results.
Cheverus 41 York 14
Dexter 44 Ellsworth 28
Freeport 39 Winthrop 33
Mattanawcook Academy 62 St. John Valley 14
Medomak Valley 36 Hampden Acdemy 22
Nokomis 38 MCI 12
Sacopee Valley 36 Mt. View 26
Wells 31 Oak Hill 0
We would like to post High School Soccer, Golf, Field Hockey, Volleyball and Football Scores. If coaches or managers can email the golf results and soccer scores including goal scorers and goalkeepers to chris.popper@townsquaremedia.com we will write stories on the WDEA website for Downeast Maine schools and on the 92.9 The Ticket website for all Maine High Schools.
We will also be starting our 92.9 The Ticket High School Athlete of the Week beginning on September 1st. September 1-3 you can nominate someone for the Week 1 High School Athlete of the Week for performances August 28- September 2. We will then post the nominees on Tuesday, September 5th, and you'll be able to vote September 5th-7th. We will then announce the winner on Friday, September 8th. Nominees should be mailed to chris.popper@townsquaremedia.com with the student's name, school and why you think they should be Athlete of the Week.
More From 92.9 The Ticket