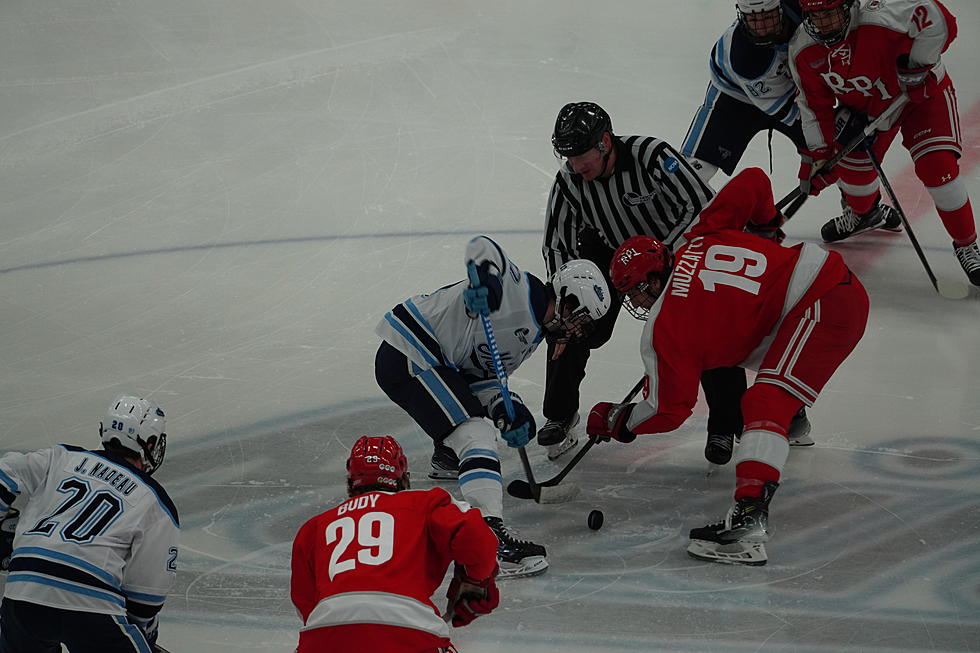 Maine Impresses in 4-1 Win Over RPI
Maine-RPI Hockey October 12, 2023 Photo Chris Popper
The Maine Black Bears impressed in their 4-1 win over Rensselaer Polytechnic Institute (RPI) at the Alfond Arena on Thursday night, October 12th in their 1st game of the season.
RPI jumped out to a 1-0 lead, scoring on a powerplay with 2:40 gone in the 1st period. CJ Regula scored, assisted by Sutter Muzzatti.
RPI led 1-0 although Maine outshot the Engineers 15-4.
In the 2nd period, Bradly Nadeau scored a pair of goals. With 1:19 gone, Nadeau scored assisted by his brother Josh Nadeau and Grayson Arnott.
Then with 8:01 gone, he scored again, this time on a powerplay, assisted by Lynden Breen and Thomas Freel to give the Black Bears a 2-1 lead.
Maine outshot the Engineers 20-4 in the 2nd period.
With 17 seconds gone in the 3rd period, the Black Bears scored on another powerplay. This time Lynden Breen found the back of the net, assisted by the Nadeau brothers, Josh and Bradly.
Maine scored their final goal just 31 seconds later. Nolan Renwick lit the lam, assisted by Ben Poisson and Brandon Chabrier.
Maine outshot RBI 22-5 in the 3rd period, and outshot them 57-13 in the game!
Victor Ostman was in goal for the Black Bears and had 12 saves.
Jack Watson was in net for RPI and had 53 saves.
Maine was 2-7 on the powerplay, while RPI was 1-3.
Over 4000 fans took in the new-look Alfond. One of the changes is that the Band is now in Section DDD instead of behind the net where they were for years!
Maine and RPI will play again on Friday night, October 13th. The puck drops at 7 p.m. You can hear the game on 92.9 The Ticket with the pregame starting at 6:30 p.m.
More From 92.9 The Ticket