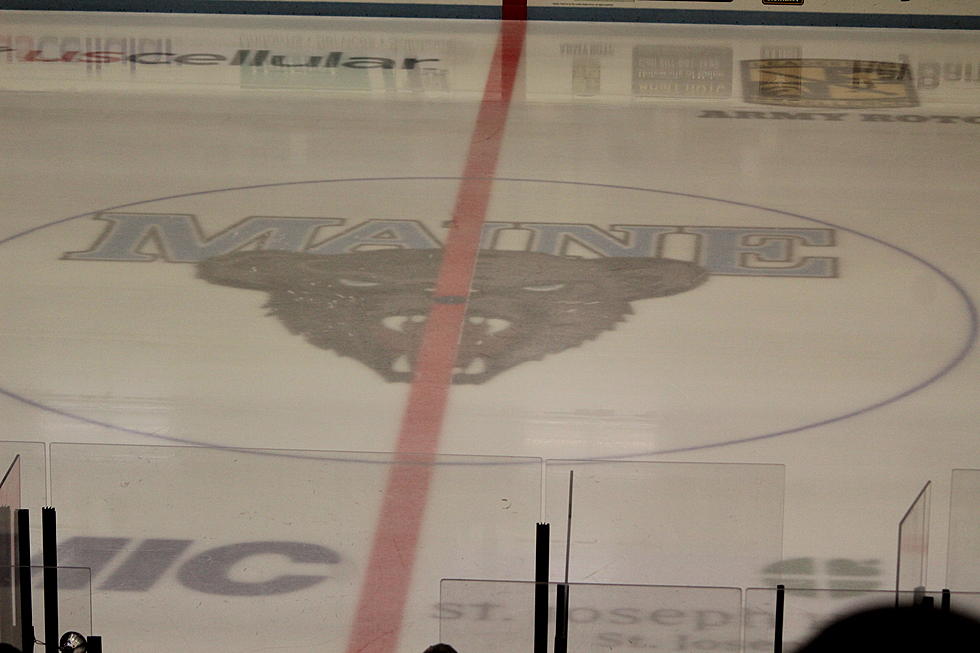 Maine Men's Hockey Beats American International College 5-1
Photo Chris Popper
After a 2 week layoff the Maine Men's Hockey returned to the ice and beat American International College (AIC) 5-1 at the Alfond Arena on Saturday, November 26th. The 5 goals was the biggest offensive output since Maine beat Quinnipiac 4-0 on October 22nd.
Maine led 1-0 8:20 into the 1st Period when Nolan Renwick scored assisted by Felix Trudeau and David Breazeale.
AIC tied the score 1-1 at  11:33 on a power play goal by Julius Janhonen, assisted by Dustin Manz and Blake Bennett.
The game was tied 1-1 at the end of the 1st Period.
In the 2nd Period, Maine scored 3 goals to make the score 4-1.
Lyden Breen scored with just 1:06 gone, assisted by Trudeau and Grayson Arnott to give Maine a 2-1 lead.
Breen scored his 2nd goal at the 14:31 mark, this time assisted by Ben Poisson and Brandon Chabrier.
Maine made it 4-1 just 1:20 later when Donavan Villeneuve-Houle scored, assisted by Michael Mancinelli and Killian Kiecher-Olson.
With 5:36 left in the game, Maine scored their 5th and final goal, off the stick of Luke Antonacci, assisted by Didrik Henbrant and Mancinelli.
The Black Bears were 0-3 on the power play while AIC was 1-2. Maine was whistled for just 2 penalties in the game, while AIC was whistled for 3.
Maine outshot AIC 46-18
Victor Ostman was in goal for the Black Bears, turning away 17 shots.
Maine is now 3-8-1 on the season and 0-5-1 in Hockey East. They travel to Burlington, Vermont next weekend to take on Hockey East rival, the University of Vermont. Game times are Friday at 7 p.m. and Saturday, December 3rd at 5 p.m.
The Black Bears return home on Saturday, December 10th when they host Canisus College at 2:05 p.m. which will be followed by "Skate with the Bears" when young ice hockey players can put on their skates and helmets and skate with the hockey team!
More From 92.9 The Ticket