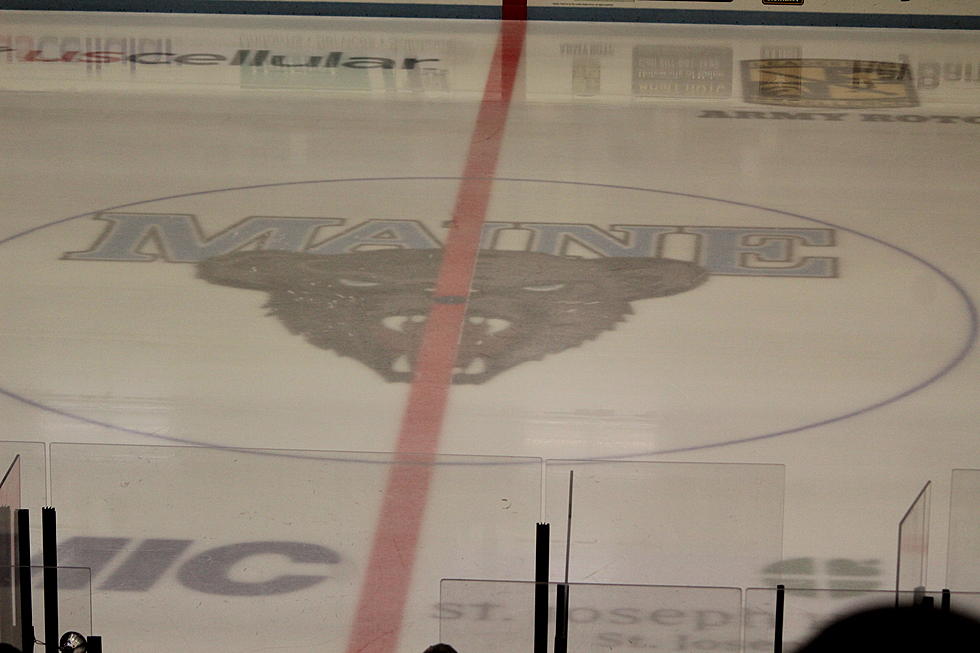 Maine Women's Hockey Knocks Off #14 Boston College 4-3 and Ann-Frederique Guay Scores Hat Trick [VIDEO]
Photo Chris Popper
The University of Maine Women's Hockey Team spotted #14 Boston College a 2 goal lead before outscoring the Eagles 4-1 as Ann-Frederique Guay scored a hat trick to propel the Bears to a road win!
Boston College scored with 13:16 gone in the 1st Period, as Julia Pellerin scored, assisted by Abby Newhook and Sammy Taber.
The Eagles made it 2-0 with 4:07 left in the 1st Period, with a goal by Caroline Goffredo assisted by Sammy Taber.
Maine scored with 57 seconds left in the 1st Period, when Ava Stevenson scored, assisted by Mira Seregely.
Boston College led 2-1 at the end of the 1st Period. With 4:20 gone in the 2nd Period, Maine's power play scored. Ann-Frederique Guay scored her 1st of the afternoon, assisted by Alyssa Wruble. That made the score 2-2.
But Boston College would go ahead with 10:16 gone in the 2nd Period, on Goffredo's 2nd goal of the game, assisted by Jade Anone. That made the score 3-2 Eagles.
With 3:35 left in the 2nd Period, Guay equalized, with an assist from Ida Kuoppala.
The score was 3-3 at the end of the 2nd Period.
Then in the 3rd Period, Guay scored her 3rd goal, again on the powerplay, this time assisted by Rahel Enzler for the game-winner.
Maine was an outstanding 2-3 on the powerplay, while Boston College was 0-2.
Boston College outshot Maine 28-27.
Jorden Mattison was in net for Maine and had 25 saves. Grace Campbell was in net for BC and had 23 saves.
Maine is now 4-5-0 overall and 2-3-0 in Hockey East. BC is 5-5-1 overall and 5-1-1 in Hockey East. The 2 teams will meet Saturday afternoon, November 4th in Chestnut Hills with the puck dropping at 3:30.
Maine returns home next Friday and Saturday, November 10th and 11th to host UConn. The puck drops each day at 2 p.m.
More From 92.9 The Ticket