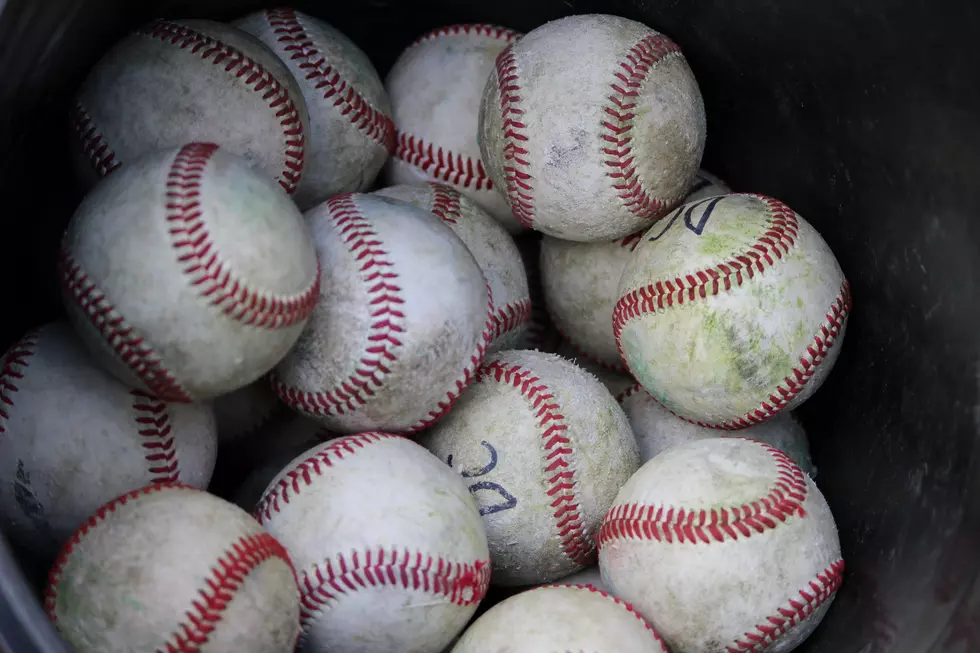 MDI Sweeps Caribou 13-10 and 12-2
Photo Chris Popper
The MDI Trojans took the long drive up to Caribou, coming home with a pair of victories, beating the Vikings 13-10 in Game 1 and 12-2 in a run-ruled 6 inning game on Saturday, May 20th.
In Game 1 the Trojans outhit the Vikings 15-5 but the Trojan's defense failed them at times, committing 5 errors.
Colin Sullivan started on the mound for MDI and he went 4.2 innings. He allowed 3 hits and 8 runs, although just 2 were earned. He struck out 4 and walked 7. Ryan Davis recorded the final out in the 5th and Joey Wellman-Clouse finished the game pitching the final 2.0 innings allowing 2 hits and 2 unearned runs, walking 1.
3 Trojans had 3 hits:
Joey Wellman Clouse - 3 singles and scored 4 times out of the leadoff spot.
Colin Sullivan had a double and 2 singles driving in 4 runs.
Brendan Graves had a double and 2 singles and drove in a run.
Aiden Grant had a double and drove in 3 runs. Isaac MacDonnell had a pair of singles. Cal Hodgdon had a single.
MDI stole 8 bases with Graves, Wellman-Clouse and Sullivan each swiping 2 bags.
Matt Pelletier had 3 singles to lead the Caribou Viking's offense. Brayden Brescia and Alex Levesque each had a single and drove in 3 runs.
Bryce Dillon started on the mound for the Vikings and lasted 2.1 innings allowing 7 hits and 7 runs, 3 of which were earned. He struck out and walked 1. Luke  Biedelman went the final 4.2 innings allowing 8 hits and 6 runs, 5 of which were earned. He walked 3 and struck out 2.
In Game 2 the Trojans put up crooked numbers in the 3rd and 6th innings, scoring 5 runs in each inning.
Joey Wellman-Clouse and Nick Jacobs combined to hold the Vikings to just 2 hits. Wellman-Clouse started and went 3.0 innings allowing just 1 hit. Jacobs pitched the final 3.0 innings allowing 1 hit and 2 runs, 1 of which was earned. He struck out 5 and walked 1.
Brendan Graves was a perfect 3-3 at the plate to lead MDI, driving in 3 runs, He doubled and walked. Colin Sullivan doubled and singled and drove in 2 runs. Aidan Grant had a pair of singles. Jay Haney, Cal Hodgdon, Alex Gray, Isaac MacDonnell an Nick Jacobs singled for the Trojans
Graves swiped 5 bags, Grant 3, Wellman-Clouse 2 and Haney and Jacobs 1 each.
Grif McNeal was on the mound to start for the Viking and was touched for 9 hits and 8 runs in 5.0 innings. He struck out 4 and walked 3. Bryce St. Pierre pitched the 6th inning and allowed 3 hits and 4 runs, walking 3 and striking out 1.
Jesse Tagget and Dawson St. Pierre each singled for the Vikings.
MDI is now 7-6. They host Old Town on Senior Recognition Date on Thursday, May 25th at 4:30 p.m.
Caribou is 2-9. They host Houlton on Monday, May 22nd at 4 p.m.
You can nominate a player for the High School Athlete of the Week 5 HERE, for the week May 15-20. Nominations must be received by Sunday, May 21st at 11:59 p.m.
More From 92.9 The Ticket