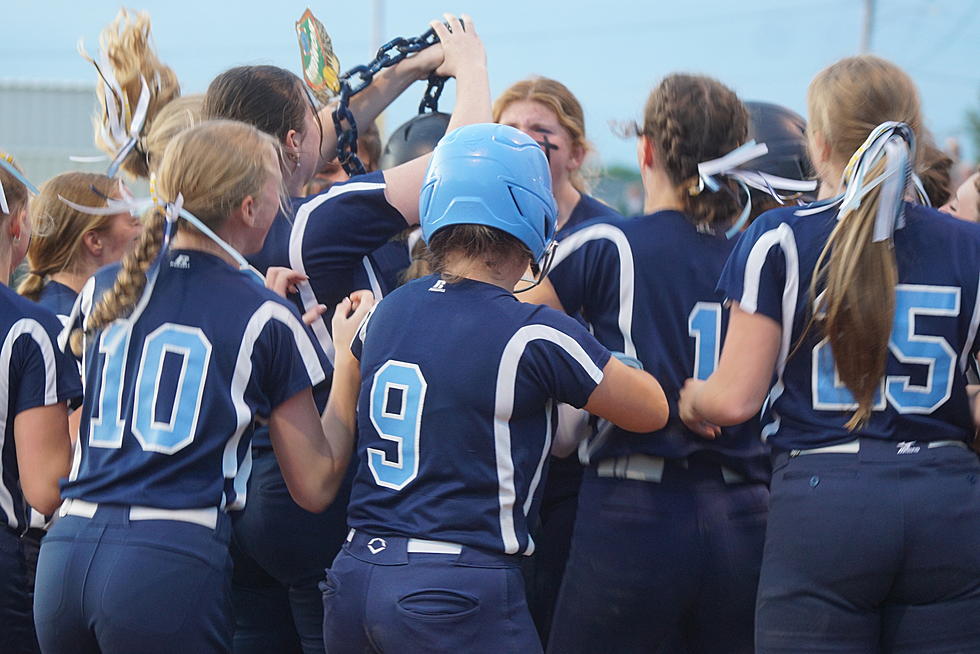 Nokomis Falls to York 2-1 in Class B State Softball Game [PHOTOS]
okomis-York Class B State Softball Game June 20, 2023 Photo Chris Popper
The Nokomis Warriors lost for the 1st time all season, falling to the York Wildcats 2-1 in the State Class B Softball Game at Coffin Field in Brewer. The start of the game was delayed by a hour because of rain and the need to dry the field.
York scored in the top of the 2nd inning on a solo home run by Ella Moon over the right field fence.
Nokomis answered in the bottom of the 2nd inning. Megan Watson singled to start the inning and advanced to 2nd on an error by the left fielder. Watson advanced to 3rd on a wild pitch and then scored, stealing home.
In the 4rh inning, with 2 out, Emily Estes doubled. She scored on a game winning single by Bella Santini.
Mia Coots went the distance for Nokomis. She allowed 5 hits and 2 runs, striking out 13 and walking 2.
McKayla Kortes was the winning pitcher for York. She allowed just 3 hits, striking out 10 and walking 4.
Madison Raymond, Ella Moon and Ella Hickey singled for York.
Camryn King, Watson and Addy Hawthorne singled for Nokomis.
The Warriors' season comes to a close with a 19-1 season.
York brings home the Golden Glove to Southern Maine and finishes the season with a 19-1 record.
Check out the photos from the game
Nokomis-York State Class B Softball Game
The Nokomis Warriors and York Wildcats met on Tuesday night, June 20th at Coffin Field in Brewer in the Class B State Softball Game
More From 92.9 The Ticket