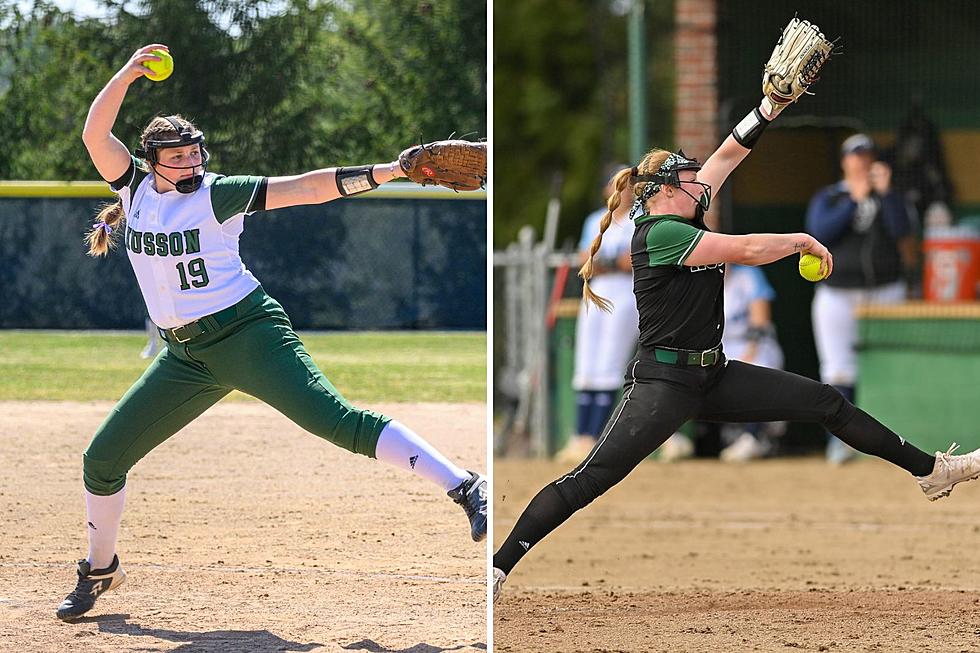 Old Town's Smith and Hampden Academy's Masterson Honored by NAC
Danielle Masterson and McKenna Smith Photos Eric Ogden
Old Town High School's McKenna Smith and Hampden Academy's Danielle Masterson, both playing for Husson University's Softball Team were honored on Monday for their outstanding pitching performances the previous week by the North Atlantic Conference.
Smith was named North Atlantic Conference Pitcher of the Week for the 4th time this season! She went 2-0 in the circle for the Eagles on the week with 13 innings pitched. She struck out a season-high 17 batters against Plymouth State University before ending the week with a one-hit, 10-strikeout performance against the University of Maine-Farmington. Smith finished the week with 27 strikeouts and allowed only 2 hits.
Danielle Masterson was named Rookie of the Week. She finished the week 1-0 in the circle for the Eagles while tossing 8 scoreless innings. Masterson began the week throwing 2 innings against Plymouth State University in a 5-1 win, striking out 3 batters and allowing 2 hits. She bested this performance with a near no-hit effort in an 8-0 conference victory over UMaine-Farmington on Saturday, when she threw 5 no-hit frames while striking out a career-high 10 batters. Masterson finished the week with 13 strikeouts and 3 hits allowed over 8 innings in the circle.
More From 92.9 The Ticket