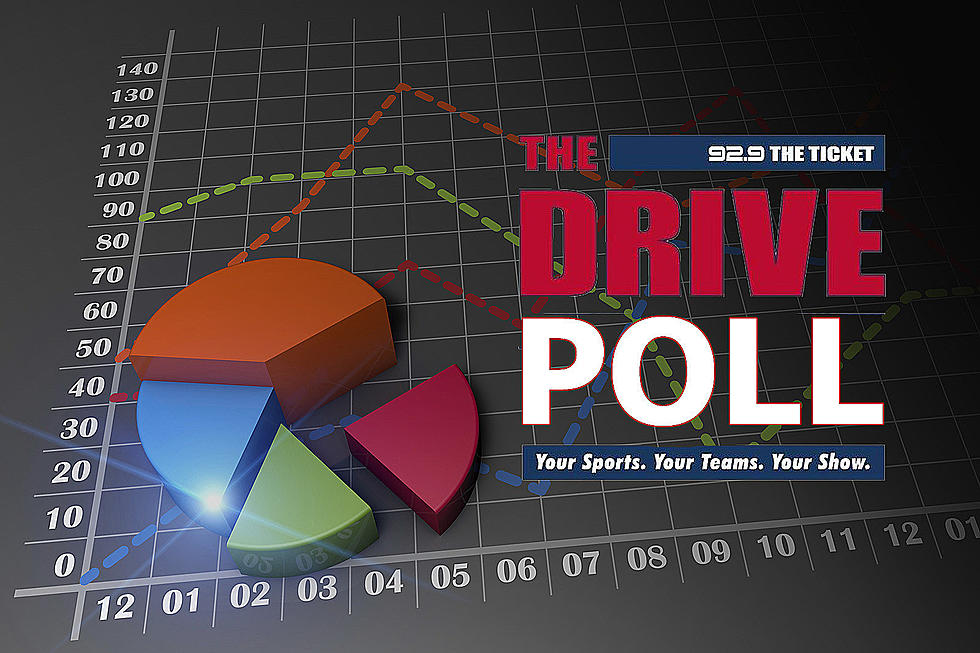 Poll: Predicting the Patriots record for the 2023 season
Ticket
Ohhh baby, the sentence I've waited all spring and summer long to type can now be typed - football is back. With a little more than 48 hours until the Patriots open the season against Philadelphia Sunday at Gillette, with the G.O.A.T. looking on from Robert Kraft's owner's box, it's time at long last to go through the Pats' 2023 schedule to predict game-by-game results and ultimately the Patriots fate for the season...or at least as I have it in my head.
(And if you want to skip through my ramblings and just vote in the poll, here it is for ya. Scroll down for game-by-game predictions for the Patriots in 2023.)
Week 1 vs. Philadelphia:
- While it should be a raucous atmosphere on Brady Day at Gillette, the Eagles are still in a different class than New England. I expect the Pats to play scrappy and keep it close before falling short, but inspiring folks for what this team may be able to accomplish as the season continues.
Score: Eagles 30, Patriots 24
Record: 0-1
Week 2 vs. Miami:
- It's another feature game for the Pats right off the bat as the Dolphins come to Foxborough on Sunday night in Week 2. After the hoopla of Week 1, expect the Pats to dig in against Miami and get their first W of the year.
Score: Patriots 26, Miami 24
Record: 1-1
Week 3 at N.Y. Jets:
- New England's 14-game win-streak vs. the Jets will be on the line when the Pats head to the Meadowlands in Week 3. After meetings against the Bills and Cowboys to open the season, this could be viewed as a trap game for the Jets, but I expect some turbulence in the first two weeks for New York, while Rodgers and the D right the ship vs. New England.
Score: Jets 20, Patriots 13
Record: 1-2
Week 4 at Dallas:
- The early season schedule is relentless for the Pats, and it continues into Week 4 with a trip to Jerrah's World. Dallas should have the offense clicking after an expected romp at Arizona in Week 3 and ultimately, the 'Boys will outlast the Pats in a shootout, reminiscent of when the two teams met during Mac's rookie year at Gillette.
Score: Cowboys 34, Patriots 28
Record: 1-3
Week 5 vs. New Orleans:
- While it may be panic time in the Boston media after a 1-3 first month of the season, it's not entirely doomsday for the Pats. The meat of the 1st half schedule is behind them. While New Orleans could prove to be the strongest contender in a weakened NFC South, the Pats will return to Gillette on the second Sunday of October to earn their second win of '23.
Score: Patriots 24, Saints 17
Record: 2-3
Week 6 at Las Vegas:
- While there may be some lingering PTSD from how last year's game at Allegiant Stadium ended with Jakobi Meyers chucking the ball backwards for Chandler Jones to intercept, trample Mac Jones and take to the house for a shocking Raiders' win, expect better vibes for the Pats trip to Sin City this year. Jones is doing his part to stir the dysfunction in Vegas, Jimmy G's health is always a major question and Josh McDaniels' may not be long for his head coaching future in the league.
Score: Patriots 27, Raiders 17
Record: 3-3
Week 7 vs. Buffalo:
- Just like that, the Pats are back to .500. But will it last with Josh Allen and the Bills stampeding into town? Well, if the Pats want to contend in 2023, they have to go .500 in the division at a minimum. And I don't expect any road divisional wins to come there way, so the three wins gotta come at Gillette. Simple as that.
Score: Patriots 28, Bills 27
Record: 4-3
Week 8 at Miami:
- Remember what I just said about no road wins in the division? Plus, I have the Pats beating the Phish in Week 2, so it looks like Hard Rock Stadium will continue to be a house of horrors for the Pats.
Score: Dolphins 30, Patriots 21
Record: 4-4
Week 9 vs. Washington:
- Washington is a tough team to handicap entering the season. For the last couple years under Taylor Heinicke, they've always been a scrappy bunch with a solid D that can give most teams a rough go. Sam Howell is the great unknown in Washington's formula this year, but look for the Pats to get back over .500 against the Commanders before heading to Germany in Week 10.
Score: Patriots 24, Commanders 16
Record: 5-4
Week 10 vs. Indianapolis (Frankfurt, Germany):
- Like Brady's Bucs last season, the Pats will head way across the pond and into mainland Europe for a game in Frankfurt on Nov. 12. They may miss out on Oktoberfest by about five weeks, but I expect the Pats to party after the long flight against an Indy team I fully anticipate being one of the worst team's in the NFL this season.
Score: Patriots 31, Colts 13
Record: 6-4
Week 11: *BYE*
Week 12 at N.Y. Giants:
- For years, teams never wanted to face the Patriots coming off their bye week. Don't give Belichick an extra week to prepare. But that hasn't been the case in recent seasons, with the Pats going .500-or-worse after the break every year since 2019. For the 2nd time in the '23 season, the Pats will suffer defeat at the Meadowlands.
Score: Giants 23, Patriots 20
Record: 6-5
Week 13 vs. L.A. Chargers:
- Needing a win against Justin Herbert to avoid falling back to .500 isn't the greatest position to be in for their first game in December, but the Pats will respond in front of the home crowd and Chargers' HC Brandon Staley will find a way to gift the game to New England, provided he's still on the job by then...
Score: Patriots 27, Chargers 24
Record: 7-5
Week 14 at Pittsburgh:
- Thursday Night Football at Pittsburgh in December is a recipe for disaster for any team. Few coaches in the league deserve as much respect as Mike Tomlin, who will have his team right around .500 at a minimum at this point on the calendar, that much can be counted on. Short week after a big win equals coming up just short in a sloppy Steel City affair.
Score: Steelers 16, Patriots 13
Record: 7-6
Week 15 vs. Kansas City:
- New England will have 11 days off in between the TNF game at Pittsburgh on Dec. 7 and their Monday night meeting with the Chiefs on Dec. 18. That's an eternity for Bill to cook up a way to slow down Patrick Mahomes. While I desperately want to talk myself into a positive result, it's Mahomes we're talking about here. As good as New England's D has been the last couple years, it hasn't fared well against elite QB's. And he's the most elite of the elite.
Score: Chiefs 27, Patriots 23
Record: 7-7
Week 16 at Denver:
- After back-to-back mid-December losses, the Patriots' season is hanging in the balance as they head to Mile High on Christmas Eve for an 8:15pm ET primetime kickoff on NFL Network. Mac Jones will play the role of Santa, delivering an early present to Patriots Nation and a lump of coal to that DB Sean Payton.
Score: Patriots 24, Broncos 20
Record: 8-7
Week 17 at Buffalo:
- To stay alive in the AFC playoff picture, the Pats will need a win in Buffalo, just like they did in Week 18 last year. While I expect this year's team to be able to put up a better 60-minute fight against the Bills than last year's squad, the result will be the same as Buffalo avenges their Week 7 loss at Gillette.
Score: Bills 33, Patriots 20
Record: 8-8
Week 18 vs. N.Y. Jets:
- Who knows what the possible storylines will be in play for this regular season finale. Will the Jets be gearing up for their first postseason run in a decade? Or will Aaron Rodgers' first year in the Big Apple end with one final disappointment in Foxboro? I'm taking the Pats to win the game, but the Jets to still be playing the following week.
Score: Patriots 20, Jets 17
Record: 9-8
Well there you have it. 17 predictions later it's another 9-8 season upcoming for the Pats. While I expect this team to be markedly better than a year ago, as evident by close scores in 90% of their games, the schedule is just too tough while the division and AFC is too damn deep. It will be a winning season for the Pats in 2023, but another one that ends short of the postseason.
More From 92.9 The Ticket