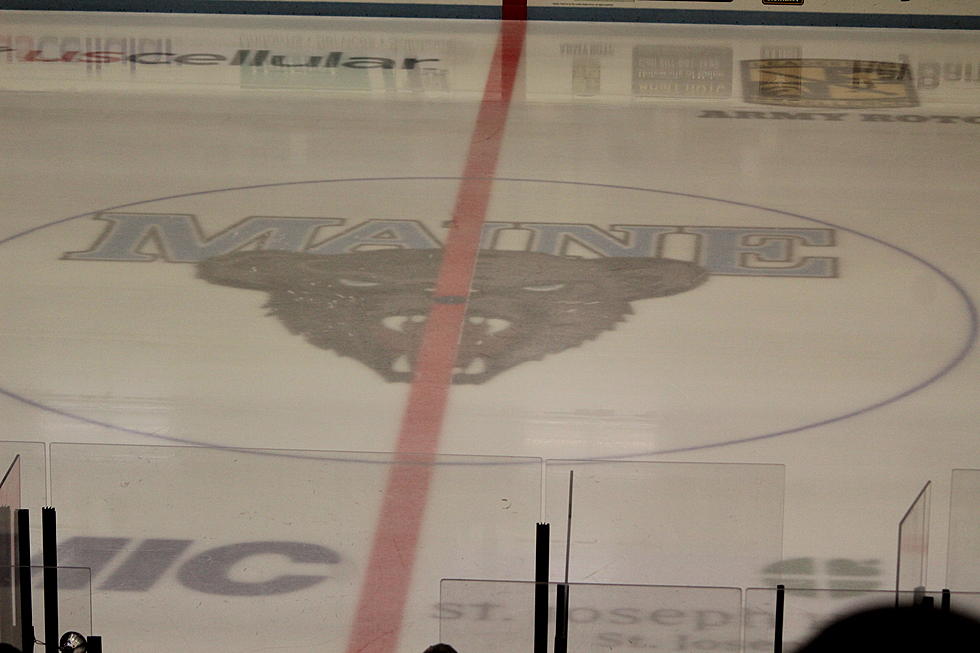 UMaine Hockey Downs Providence 3-2 Friday Night
Photo Chris Popper
The University of Maine Men's Hockey Team beat the Providence Friars 3-2 Friday night, January 27th at the Alfond Arena.
Maine jumped out to a 1-0 lead with just 3:36 gone on a goal by Didrik Henbrant, assisted by Nolan Renwick and Brandon Holt.
Providence tied the game with just 1:59 left in the 1st Period when Nick Poisson scored assisted by Brett Berard and Taige Harding.
Providence took a 2-1 lead with 5:15 gone in the 2nd Period. Craig Needham scored, assisted by Cam McDonald and Jamie Engelbert.
Maine tied it at 2-2 on a power play goal, with 7:08 left in the 2nd Period. Lynden Breen scored, assisted by Donavan Villeneuve-Houle and Brandon Holt, (2nd of the game).
It remained tied at 2-2 until Jakub Sirota scored the game-winner with 5:54 left in the 3rd Period, assisted by Nolan Renwick(2nd of the game), and Didrik Henbrant.
Maine was 1-3 on the power play, while Providence was 0-5.
Victor Ostman picked up the win in goal for Maine, turning away 29 shots. Philip Svedeback was in goal for Providence, ending the night with 32 saves.
Maine is now1-12-3 overall and 4-8-1 in Hockey East.
Providence is 12-8-6 overall and 7-4-5 in Hockey East.
The 2 teams meet again Saturday night, January 28th with the puck dropping at 7:05 p.m at the Alfond Arena in Orono.
More From 92.9 The Ticket