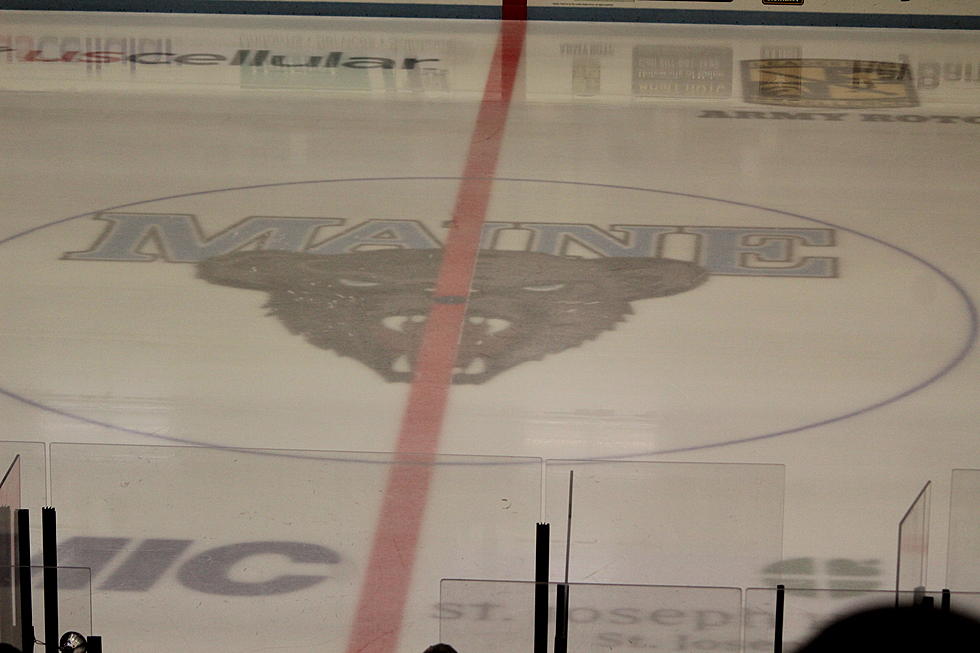 UMaine Hockey Team Ranked 20th In Nation
Photo Chris Popper
Keep saying it, "Yes it's early, yes it's early, yes it's early!"... But the University of Maine Hockey Team is in the Top 20 in the nation according to the latest US College Hockey Online (USCHO) Poll and 2nd in the Pairwise Rankings, after playing 2 weekends of games.
Maine currently has a 3-1 record.
It's been a long, long, time since Maine has been ranked in the Top 20, and it's a sign that voters are seeing the potential of this team! Maine was not in the Top 20 last week.
Top 20 Poll
Boston College (36 1st place votes) 4-1-1
Denver (5 1st place votes) 4-1-1
North Dakota (1 1st place vote) 4-1-1
Michigan 5-2-1
Wisconsin (5 1st place votes) 7-1-0
Minnesota 3-3-0
Providence (2 1st place votes) 5-1-1
Quinnipiac 4-3-0
Boston University 3-2-1
Cornell (1 1st place vote) 2-0-0
Western Michigan 3-0-1
Michigan State 5-3-0
Ohio State 3-1-3
Minnesota-Duluth 3-2-2
New Hampshire 4-1-0
Arizona State 4-1-1
Penn State 5-2-0
Massachusetts 4-2-1
Harvard 0-0-1
Maine 3-1-0
As for the Pairwise Rankings,(PWR) the PairWise Ranking is a system which attempts to mimic the method used by the NCAA Selection Committee to determine participants for the NCAA Division I men's hockey tournament. The PWR compares all teams by these criteria: record against common opponents, head-to-head competition, and the RPI
You can see the latest rankings HERE
Maine is on the road again this weekend, November 3rd and 4th at Merrimack College with the puck dropping at 7 p.m. They return home November 10th and 11th with a weekend series with Boston College. The puck drops at 7 p.m.
You can listen to Maine Hockey games on 92.9 The Ticket, with the pregame starting a half hour prior to the puck drop.
LOOK: Here Are the 25 Best Thanksgiving movies of all time
More From 92.9 The Ticket