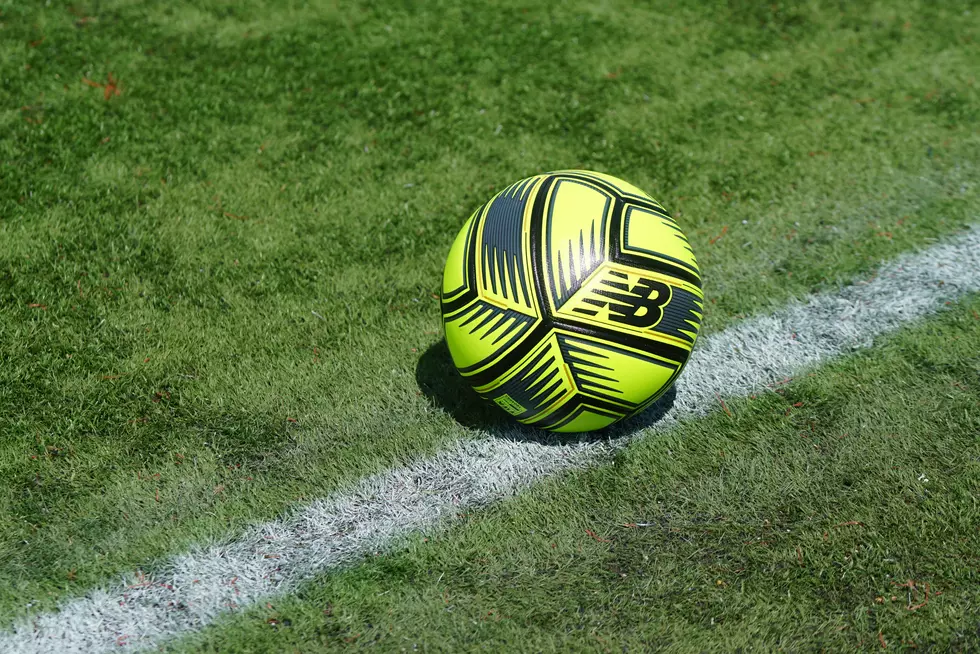 UMaine Soccer Loses for 1st Time This Year, Falling to UMass Lowell 2-0
Photo Chris Popper
The UMaine Soccer Team's 12-game unbeaten streak came to an end on Thursday, October 12th, when they lost for the 1st time in the 2023 season, falling to the UMass Lowell River Hawks, 2-0 in Massachusetts.
The game was scoreless through the 1st Half, and stayed that way, until Laura Cetina scored with 12:31 gone in the 2nd Half, assisted by Emma Mitchell.
The River Hawks added an insurance goal, with 11:54 remaining in the 2nd Half. The goal was scored by Chloe Layne, assisted by Calliste Brookshire.
UMass Lowell outshot Maine 10-9
Kira Kutzinski had 4 saves in goal for the Black Bears.
UMass Lowell is now 2-6-5 overall and 2-2-1 in America East.
UMaine is 8-1-4 overall and 3-1-1 in America East.
The Black Bears return home for Senior Day against Bryant on Sunday, October 15th, with the game scheduled to begin at 1 p.m. with the Senior Day Ceremony starting at 12:45 p.m.
More From 92.9 The Ticket