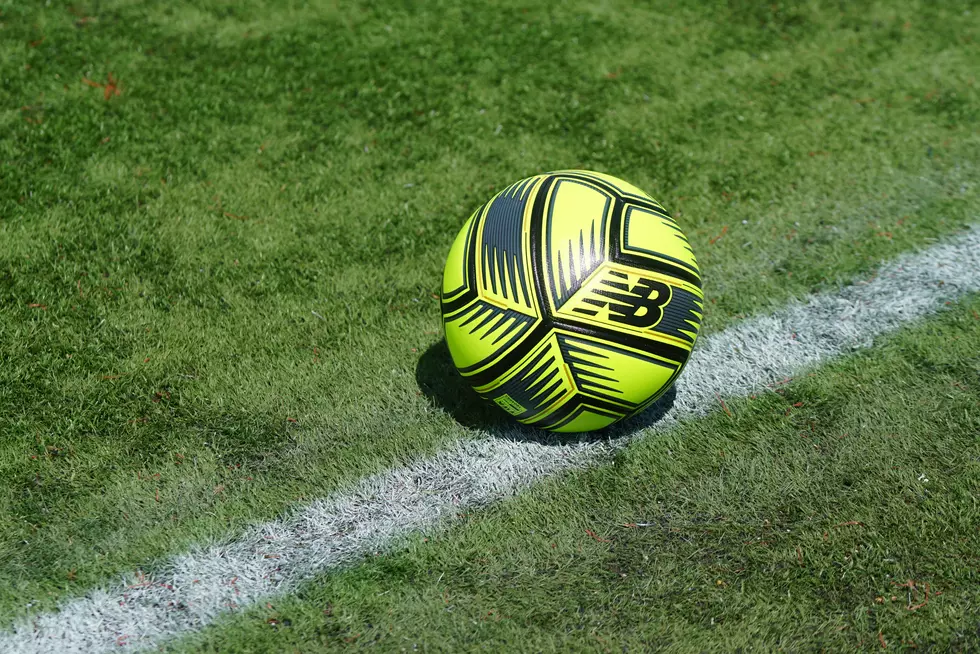 UMaine Soccer Remains Undefeated with 2-0 Shutout of NJIT Sunday [VIDEO]
Photo Chris Popper
The UMaine Soccer Team remained undefeated, beating the New Jersey Institute of Technology 2-0 Sunday afternoon.
The game was scoreless through the 1st Half.
A little under 10 minutes into the 2nd Half (9:21), Victoria Dungey scored her 1st goal of the season, assisted by Julie Lossius to put Maine up 1-0.
Then with just 9:50 left in the game, Abbey Thornton scored, her 2nd of the season, to give Maine an insurance goal. She was assisted by Kayla Kraemer.
Maine outshot NJIT 14-9.
Kira Kutzinski picked up the win in net for the Black Bears, turning away 4 shots.
Samantha Constantine was in goal for NJIT and had 3 saves.
Abby Kraemer was ejected from the game for Maine, after picking up her 2nd yellow card of the contest with 39 seconds remaining in the game, and will have to miss the next game.
Maine is now 8-0-4 overall and 3-0-2 in America East.
The Black Bears will play at UMass Lowell on Thursday night, October 12th at 7 p.m. before returning home to play Bryant University on Sunday, October 15th, which will be Senior Day. That contest starts at 1 p.m.
More From 92.9 The Ticket