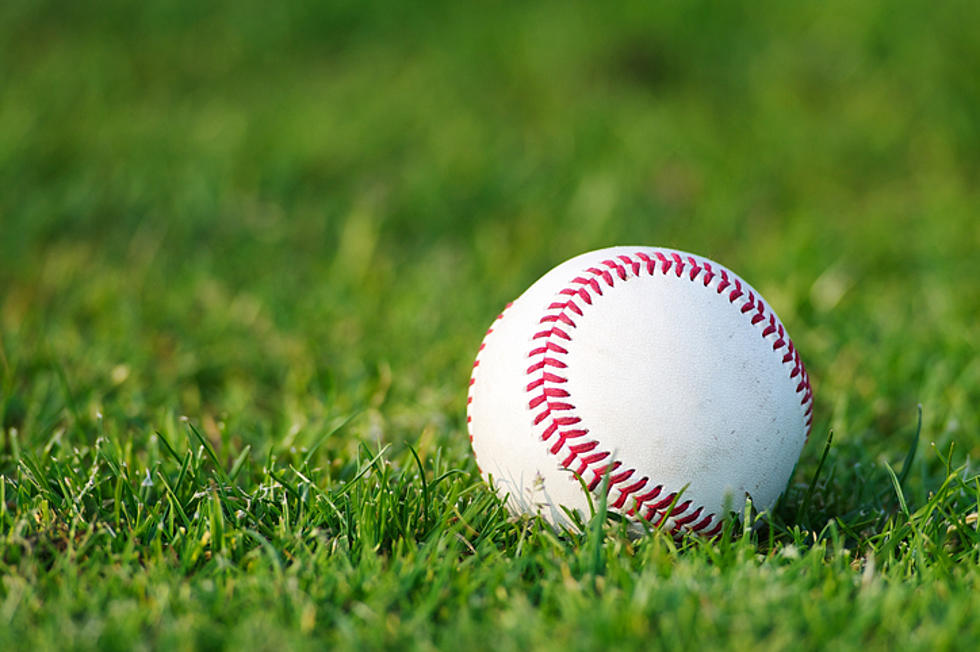 Washington Academy Beats Orono 3-0 Despite Being Held to Just 2 Hits
kayintveen via Thinkstock
The Washington Academy Raiders beat the Orono Red Riots 3-0 in East Machias on Friday, despite being outhit 6-2.
Caden Schwinn went the distance for Washington Academy scattering 6 hits. He struck out 6 and walked 4.
Gavin Bixler had a triple for Washington Academy driving in a run.  Gavin Bixler had W.A's lone other hit, a single, driving in a run.
Ellis Spaulding took the loss for Orono. He went 3.0 innings allowing 2 hits and 3 runs, striking out 3 and walking 2.  Adam Sherman came on and pitched 2.1 hitless innings, striking out 3 and walking 2. Jack Brewer retired the final 2 batters.
Kason Bagley and Adam Sherman each had 2 hits for Orono, with Bagley having a double. Kade Walston and Saladin Wise had a single each.
Orono 0-2 will host the Lynx from Mattanawcook Academy on Tuesday, April 25th at 4:30 p.m.
Washington Academy, 2-0 will host the Blue Devils from Calais on Monday, April 24th at 4:30 p.m.
You can nominate a Maine High School Athlete for their accomplishments during the week April 17-22 HERE by Sunday, April 23rd. We will then put together the list, on Monday, and then you'll then be able to vote on the nominees April 24-27th (11:59 p.m.) with the Spring Week 1 Winner being announced on Friday, April 28th. You can vote as often as you wish.
More From 92.9 The Ticket