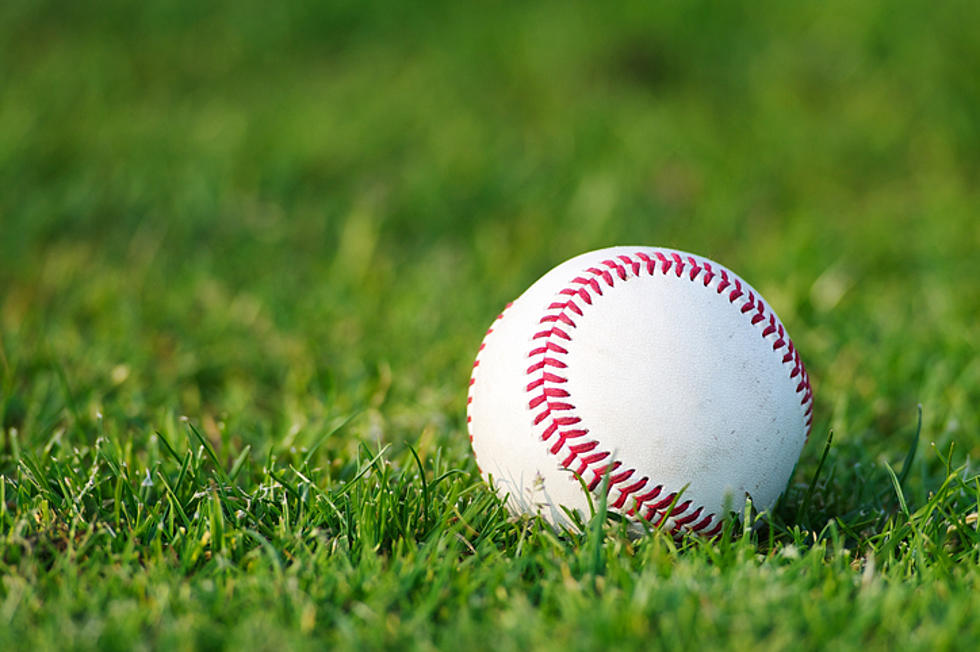 Washington Academy Remains Perfect with 5-4 Walk-Off Win Over GSA
kayintveen via Thinkstock
The Washington Academy Raiders remained perfect on the season, with a 5-4 walk-off win over George Stevens Academy on Tuesday, May 2nd. Daniel Gardner drove in the winning run with 1 out, singling on a 0-2 count.
GSA had taken a 2-0 lead at the end of the 2nd inning and led 4-3 at the end of the 4th inning, before Washington Academy tied it 4-4 at the end of the 5th inning. The score remained tied until Gardner's walk-off for the Raiders.
Tristan Hicks batting lead-off was 3-4 with a double.  Caden Schwinn was 3-3 with a double and 2 runs batted in.  Brian Dennison, Carson Prout, and Gardner each singled for Washington Academy.
The Raiders swiped 8 bases with Hicks, Prout, Schwinn and Dennison each stealing 2 bags each.
Dennison started on the mound for the Raiders and went 3.0 inning allowing 2 hits and runs, although just 2 were earned. He struck out 4 and walked 2. Schwinn pitched the 4th inning, striking out 1. Carson Prout pitched  the final 3 innings striking out 6 and walking 2, picking up the win.
Haven Smith started on the mound for GSA. He went 4.0 innings allowing 6 hits and 3 runs, striking out 6 and walking 3. Sol Lorio tootk the loss, pitching the final 2.1 innings, allowing 3 hits and 2 runs, striking out 2 and walking 1.
Haven Smith and Kyle Gray had GSA's lone hits.
Washington Academy is now 6-0. They play at Sumner on Thursday, May 4th at 4:30 p.m.
GSA is now 1-4. They host MDI on Wednesday, May 3rd at 4:30 p.m.
Vote for the Week 2 High School Athlete of the Week HERE. You may vote as often as you wish. Voting ends Thursday night, May 4th at 11:59 p.m.
You can nominate a Maine High School Athlete for their accomplishments during the week May 1-6 HERE by Sunday, May 7th. We will then put together the list, on Monday, and then you'll then be able to vote on the nominees May 8th - 11th (11:59 p.m.) with the Spring Week 3 Winner being announced on Friday, May 12th. You can vote as often as you wish.
Please let us know in the email why you are nominating someone. Try to be specific with hits, strikeouts, how many goals,  how fast they ran, how high they jumped, etc.
More From 92.9 The Ticket