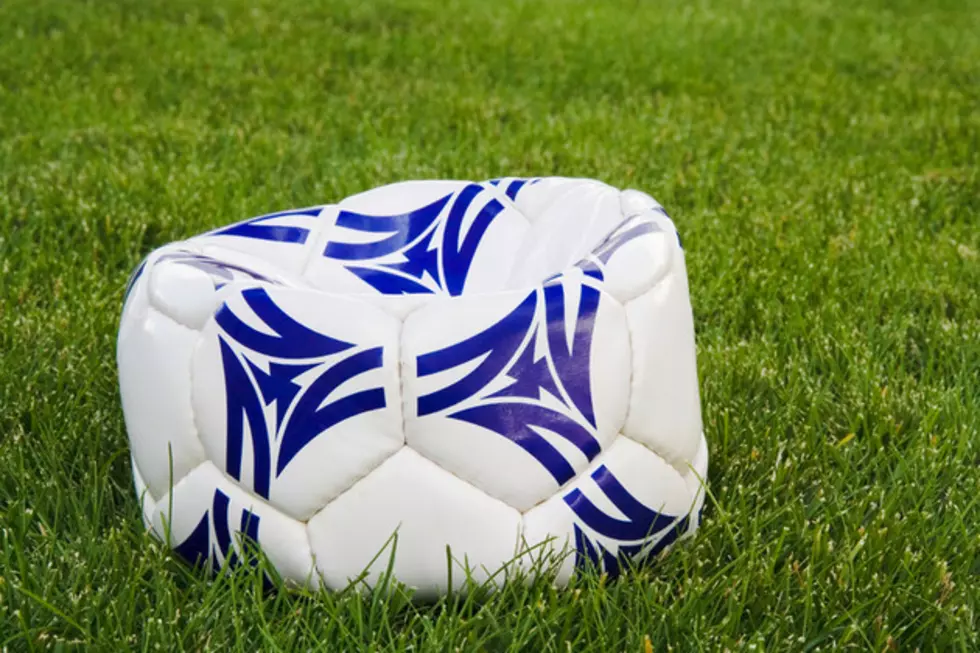 Windjammers Beat Broncos 8-0
Lit Liu via Thinkstock
In a game broadcast on Ticket TV, the Camden Hills Windjammers shut out the Hampden Broncos 8-0 at Hampden Academy on Tuesday, October 10th. The game was stopped with 19:37 left in the 2nd Half because of the 8-goal rule.
Scoring for the Windjammers were
Jasper Hackett - 2 goals in the 15th and 43rd minutes
Charlie Pons - 3 goals in the 17th, 35th and 53rd minutes
Roan Aldridge-Peacock - 1 goal in the 26th minute
Cameron Brown - 1 goal in the 52nd minute
Liam O'Dwyer - 1 goal i the 61st minute.
Camden Hills is now 10-2 on the season, and will host Lewiston on Saturday, October 14th at 4 p.m.
Hampden Academy is 2-8-1 and will play at Hermon on Wednesday, October 11th at 6 p.m.
Thanks to Mark Paulette for the scoring.
More From 92.9 The Ticket