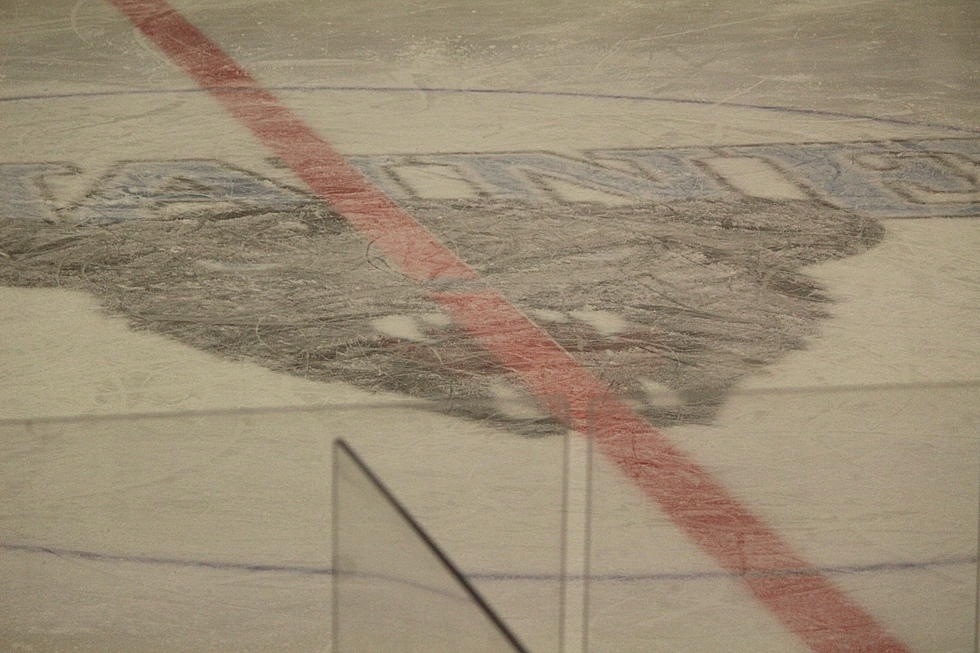 Black Bears Men's Hockey Nipped 1-0 by Sacred Heart
Photo Chris Popper
Playing in front of fans for the 1st time at the Alfond Arena in 19 months, the University of Maine Black Bears Men's Hockey Team was nipped by Sacred Heart 1-0, on Friday, October 22nd.  There were 4142 fans in attendance.
The lone goal was scored by Adam Tisdale, assisted by John Jaworski at the 8:29 mark in the 1st period.
Matthew Thiessen was in goal for Maine, and had 33 saves, 11 in the 1st period, 14 in the 2nd period and 8 in the final period.
Justin Robbins was in goal for Sacred Heart and recorded 24 saves, 7 in the 1st period, 8 in the 2nd period and 9 in the 3rd period.
Sacred Heart was 0-1 on the power play, while Maine was 0-2.
The two teams will meet Saturday night at the Alfond Arena with a special start time of 5:05 p.m.
More From 92.9 The Ticket