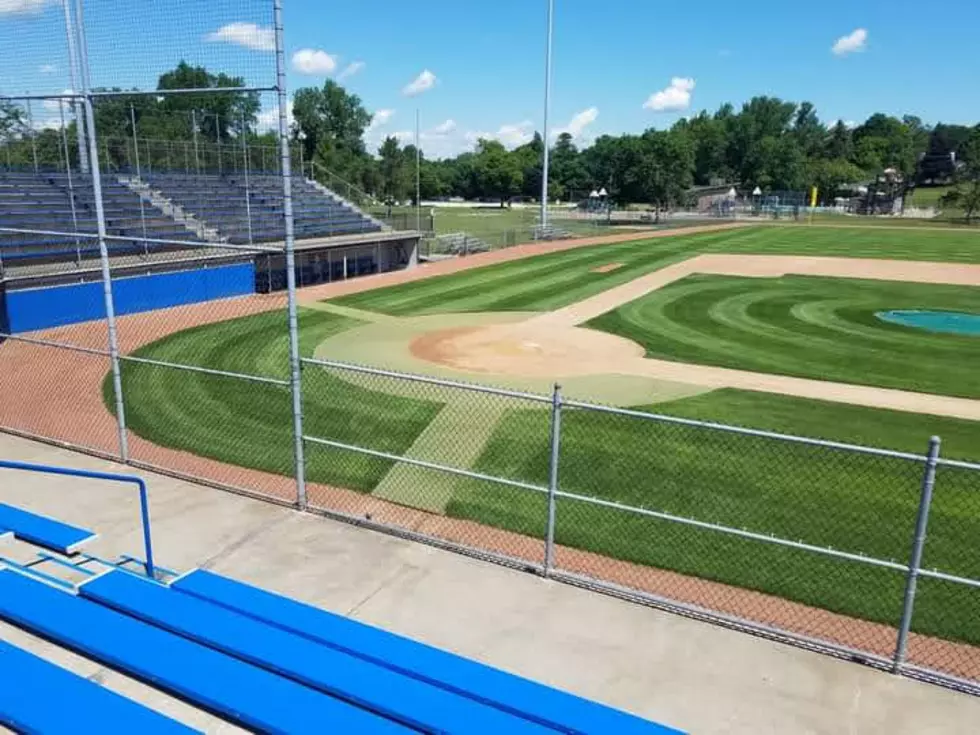 Hampden Academy Scores 5 Runs in 5th to Beat Bangor 6-4
Photo Troy Lare
The Hampden Academy Broncos scored 5 runs in the top of the 5th inning and beat the Bangor Rams 6-4 at Mansfield Stadium in Bangor on Monday, May 8th.
TJ Llerena and Bodie Bishop each singled and drove in 2 runs to pace the Bronco's offense. Collin Peckham, Aiden Hullsey, Kaysen Wildman and Josh Lorenzo each singled for Hampden Academy.
Collin Peckham pitched the complete game for the Broncos earning the win. He allowed 8 hits and 3 runs, although just 2 were earned. He struck out 5 and walked 1.
Wyatt Stevens was on the mound for Bangor and he allowed the 6 hits and 6 runs, although none of the runs were earned. He struck out 6 and walked 1.
Stevens helped himself at the plate going 3-4 with a double and driving in 2 runs. Matt Holmes was 3-4 with a double. Jack Schuck and Yates Emerson each singled.
Hampden Academy is now 5-2. They travel to Skowhegan to play the River Hawks on Wednesday, May 10 at 4 p.m.
Bangor is now 4-3. They will host Messalonskee Wedensday, May 10 at 7 p.m.
You can vote for the Week 3 High School Athlete of the Week HERE. Voting ends Thursday, May 11th at 11:59 p.m.
You can nominate a Maine High School Athlete for their accomplishments during the week May 8-13 HERE by Sunday, May 14th. We will then put together the list, on Monday, and then you'll then be able to vote on the nominees May 15th - 18th (11:59 p.m.) with the Spring Week 4 Winner being announced on Friday, May 19th. You can vote as often as you wish.
Please let us know in the email why you are nominating someone. Try to be specific with hits, strikeouts, how many goals,  how fast they ran, how high they jumped, etc.
More From 92.9 The Ticket