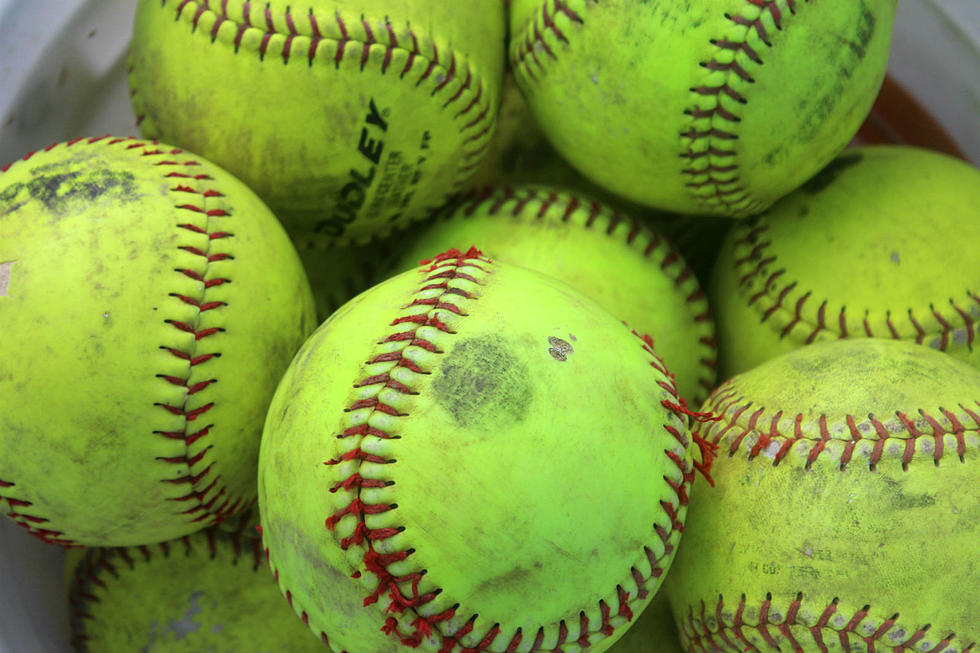 Hampden Academy Softball Walks Off Bangor 9-8
Photo Chris Popper
It's a good thing that Maine High School Softball Teams use metal bats, because any wooden bats would have been used for kindling it was so cold on Wednesday night May 17th. With fans bundled up in blankets, the Hampden Academy Broncos walked off the Bangor Rams 9-8.
After Hampden Academy scored 4 runs in the 1st and 1 run in the 2nd, Bangor exploded for 7 runs in the 3rd to lead 7-5.
In the bottom of the 7th with 1 out Emma Chute walked and then Taylor Clark, Bangor's pitcher struck out Charlee Chute for the 2nd out. Then with the count 2-2, Madison Steigert doubled to right, scoring Chute for the winning run.
Charlee Chute started in the circle for the Broncos, and went 2.1 innings allowing 6 hits and 7 runs. She struck out 3 and walked 6. Catarina Facchini pitched the final 4.2 innings, picking up the win. She allowed 2 hits and 1 run, striking out 4 and walking 2.
Raegan Sprague struck out 3 and walked 2 for the Rams, with Taylor Clark striking out  4 and walking 2
Taylor Coombs had 2 hits including a triple for the Rams. Emmie Streams had a double. Cassidy Richardson had 2 singles.  Cassidy Ireland, Eva Coombs and Gabby Goding each singled.
For the Broncos, Steigert had 2 doubles including the game-winner. Callie Small and Allee Wellman each had a pair of singles. Mariah Coon and Meg Delahanty each doubled for Hampden Academy. Facchini, and Emma Chute each singled for Hampden Academy.
Hampden Academy is now 7-4. The Broncos head to Hermon to play the Hawks on Thusday, May 18th at 3 p.m.
Bangor is now 4-7. They travel to Oxford Hills on Saturday, May 20th at 11 a.m.
You can vote for the Week 4 High School Athlete of the Week HERE. Voting ends on Thursday, May 18th at 11:59 p.m.
You can nominate a player for the High School Athlete of the Week 5 HERE, for the week May 15-20. Nominations must be received by Sunday, May 21st at 11:59 p.m.
More From 92.9 The Ticket