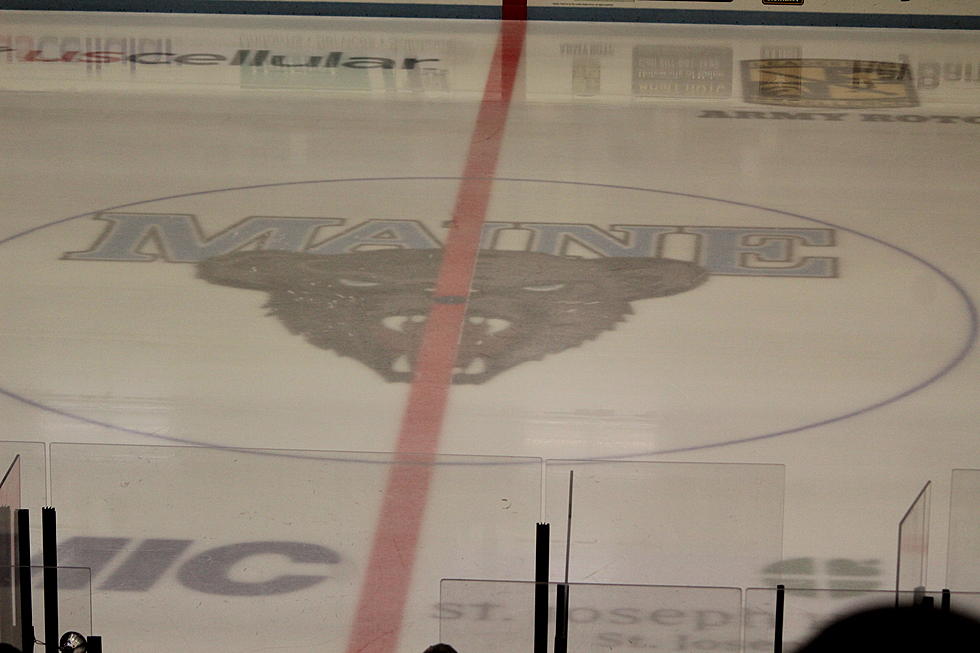 Maine Hockey Falls to UVM 4-2 in Hockey East Opening Round [VIDEO]
Photo Chris Popper
The University of Maine's Men's Hockey Team's season came to an end on Wednesday night, March 8th with a 4-2 home loss to the University of Vermont in the opening round of the Hockey East playoffs.
The goal by Breen was his 20th of the year. He was the first Black Bear to do it since Joey Diamond and Spencer Abbott both scored more than 20 during the 2011-12 season! Vermont tied the score with 6:40 gone in the 2nd Period. Timofei Spitserov scored on a power play, assisted by Will Zapernick and Robbie Stucker. The score was tied 1-1 after 2 periods. Maine took a 2-1 lead with just 48 seconds gone in the 3rd Period, on another goal by Breen. This time he was assisted by Grayson Arontt and Jakub Sirota
But Vermont answered with 7:20 gone, on a goal by Andrei Buyalsky, assisted by Massimo Lombardi.
The Catamounts took a 3-2 lead on their 2nd power play goal of the game, with 6:05 left. The goal was scored by Isak Walther, assisted by Jacques Bouquot and Robbie Stucker.
Maine had a golden opportunity to tie the game in the last 2 minutes. With Osterman pulled from goal, Maine was skating 6 on 5, and then Vermont was whisted for roughing with 1:45 left. The Black Bears skated 6 on 4, but Vermont was able to clear the puck into the empty net, for the insurance goal with 38.5 seconds left in the game. The goal was scored by William Lemay, assisted by Will Zapernick. 
Victor Ostman had 26 saves for Maine while Gabe Carriere had 28 saves for UVM
The Catamounts will now take on Boston University while Maine's season is over.
More From 92.9 The Ticket