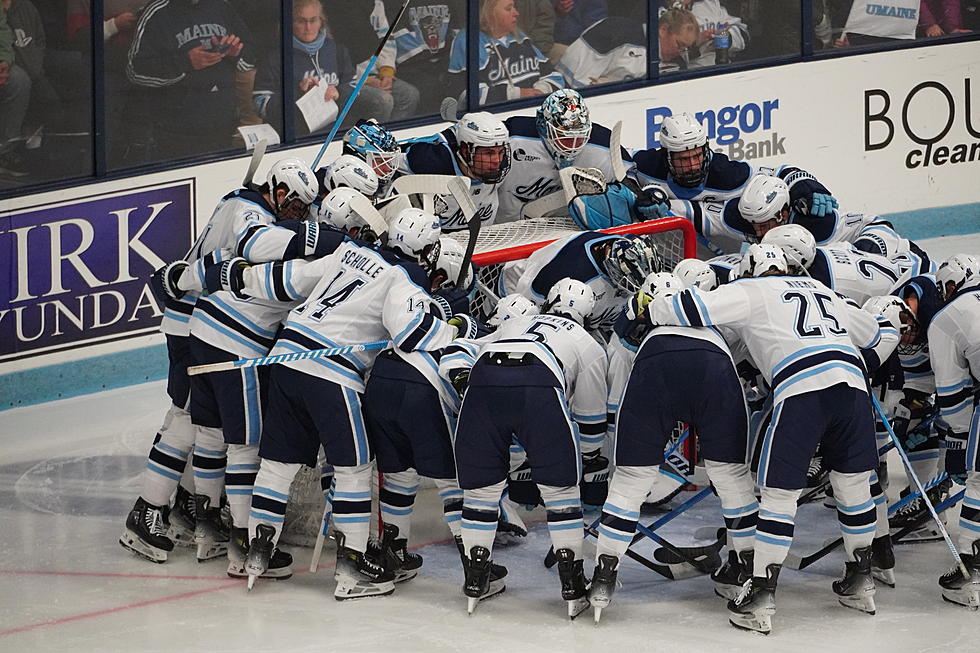 Maine Hockey Stays in Top 10 in USCHO Poll – November 20
Photo Chris Popper
The Maine Black Bears stayed in the Top 10 in the latest US College Hockey Online Poll which was released on Monday, November 20th.
The Black Bears were 10th, dropping 1 spot from 9th, after a weekend series in Boston, where they lost to BU on Friday night, 3-2 and then lost on Saturday to the Terriers 5-4. BU who was ranked 8th moved up to 5th including a 1st place vote.
The latest Top 20 Poll is below
North Dakota 9-2-1 (33 1st place votes)
Boston College 9-2-1 (6 1st place votes)
Quinnipiac 9-3-1 (8 1st place votes)
Denver 8-3-1 (2 1st place votes)
Boston University 8-3-1 (1 1st place vote)
Wisconsin 9-3-0
Michigan State 10-3-1
Minnesota 6-4-2
Providence 8-3-2
Maine 6-3-1
Massachusetts 8-3-1
New Hampshire 6-2-1
Arizona State 9-2-1
Michigan  6-6-2
Western Michigan 6-3-1
Cornell 4-3-1
St. Cloud 8-4-0
Notre Dame 7-4-2
Penn State 6-4-3
RIT 7-3-0
Maine is off for Thanksgiving Weekend. They will host New Hampshire on Friday, December 1st at 7 p.m. Fans are encouraged to wear Blue that night. Then they will host UConn on Sunday, December 3rd at 5 p.m. Both games will be broadcast on 92.9 The Ticket, with Friday's pregame starting at 6:30 p.m. and Sunday's pregame at 4:30 p.m.
More From 92.9 The Ticket